StrongHER - it's time for change!
Women are still structurally disadvantaged in sports and beyond. As athletes, they have fewer opportunities, receive less attention and earn much less than men. Even as successful professionals.
With StrongHER, we at VfL Wolfsburg launched a flagship project to raise awareness about the unfair conditions for female athletes and actively provide access to soccer training, mentoring and education for girls and women of all backgrounds. Not only for those who can afford it.
Training
The right training is essential if you want to achieve something. Unfortunately, good soccer training is often expensive and reserved only for those who have the appropriate bank account. We want to help women get access to professional training regardless of their financial background and bring our proven training methods to the US.
Education
Knowledge is power and in sports it's just as important as the right training. We have a lot of knowledge about women's soccer that we want to share to push the sport forward. But even beyond that, we strive to help girls and women get access to good education more easily.
Mentoring
A good mentor is priceless. Sometimes all it takes is someone who listens, understands and gives us a new perspective to fundamentally impact our lives. That's why we work with experienced coaches and role models to create personal mentoring opportunities. In doing so, we have established concrete guidelines on what we consider to be good mentoring and a good mentor.
---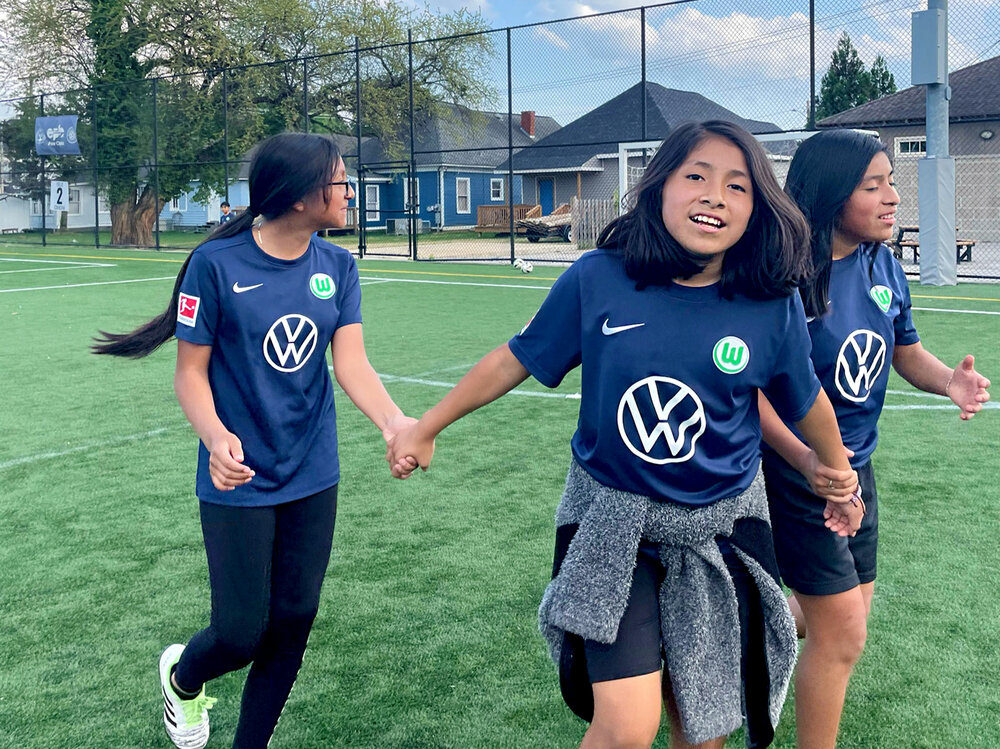 StrongHER Camp in Chattanooga
In our first pilot project, we teamed up with Operation Get Active in Chattanooga to provide young girls from local communities with free access to high-quality soccer camps ran by and with coaches from VfL Wolfsburg.
Relaunch of the Chattanooga FC women's team
As part of the initiative, we supported the return of the Chattanooga FC women's team, which has been competing again since May 2022. In addition to expertise, VfL Wolfsburg also provides human resources and systematic approaches to the development of a playing philosophy in close coordination with the local managers.
Experience report Chattanooga
In the late summer of 2022, I was able to gain an insight into VfL Wolfsburg's exciting StrongHer project at its partner club, Chattanooga FC, in the USA. As a trainer educator, I mainly accompanied VfL's StrongHer initiative at the Chattanooga Foundation, in addition to other projects, and was in communication with the trainers on site ...
---
---
Who we are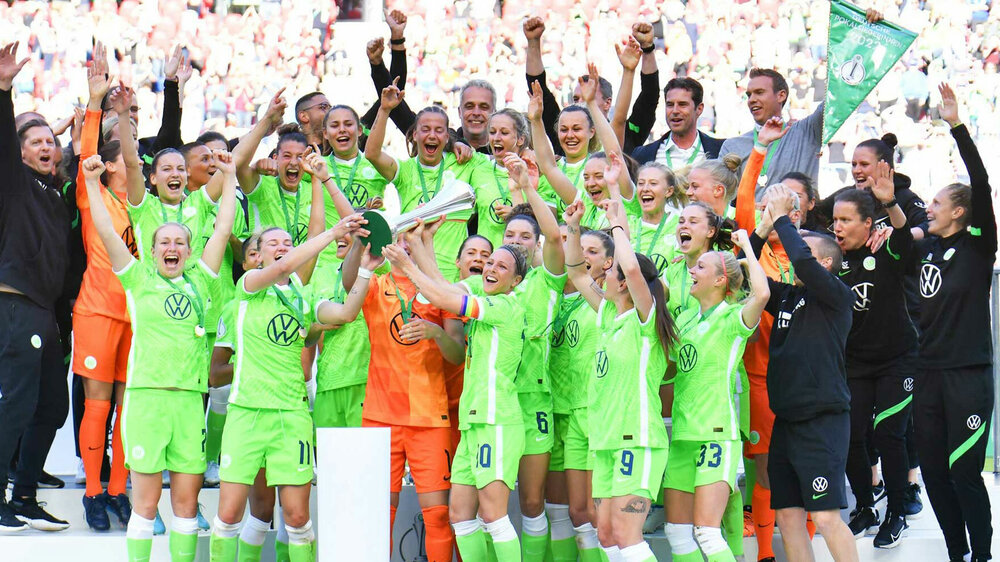 VfL Wolfsburg has been one of the most successful women's soccer teams in the world for years, being the first European Top Club committing to its team early on (since 2003/04) and continuing the long tradition of women's soccer in Wolfsburg. But for us at VfL Wolfsburg, soccer means much more than putting on a good show on the pitch. We are bringing people together, inspiring and mobilizing them. We use that power to drive change. Not just in sports, but in society as a whole.
Our goal is to make the world a more sustainable and equitable place. And we have been leading by example for years as one of the most sustainable professional clubs in Europe. We have championed tolerance and equality in every respect, always together with our parent company Volkswagen and our strong partners around the world. Among many other initiatives, StrongHER is another important pillar of our club's community and contribution to the diversity of our social commitment.
---