Corporate Social Responsibility
A key aspect of the project is VfL Wolfsburg's social responsibility as a Bundesliga club. Alongside Wolfsburg United and its partners, terre des hommes supports projects for disadvantaged children in Brazil and Mexico. In Brazil, sporting and educational opportunities for girls and boys in favelas aim to develop children's potential and strengthen existing skills. In the Mexican city Puebla, partner organisation Juconi is involved with disadvantaged children, working children and former homeless children.

Projects in Brazil
The focal point of the project in Brazil is São Paulo. Plenty of people in the city are cut off from the country's economic development, with children and young people in particular suffering from limited opportunities as a result. Daily life is blighted by poverty and a poor standard of education, and because there are few possibilities for leisure activities - such as sport pitches or complexes - children are denied crucial development opportunities.
Violence is another issue that is commonplace in Brazilian society, and one that harms children's development. Violence prevention is an important part of the Brazil project: children and young people are taught how to create opportunities for themselves without resorting to joining a violent gang. One method for social workers to help to create these opportunities is through sport: by playing football together or taking part in other shared creative activities in the safe environment of a youth club, children become less vulnerable to drugs, violence and sexual assault. With the support of social workers, girls and boys attempt to improve their chances of finishing school successfully and finding a job.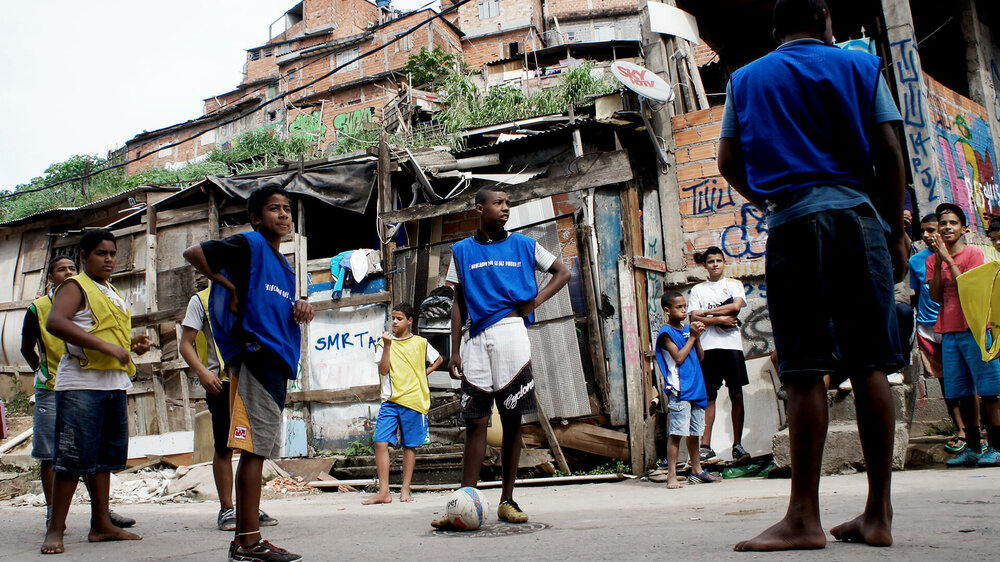 Projects in Mexico
The focal point of the Mexico project is preventative efforts for children who work on the streets. Using social work and tuition, Juconi aims to stop children leaving home and ending up on the street. One such example is a Juconi centre next to a large market, where whole families often work. So as to prevent the children leaving school early and working in the market as labourers, Juconi offers private tuition and sporting opportunities for girls and boys.
Juconi also has a home for children who used to live on the street. In the morning, the children attend local schools and then in the afternoon they work in the Juconi bakery. On top of that, Juconi leads a job programme in Puebla with a number of local employers, allowing young people to familiarise themselves with different companies through internships.
Additionally, Juconi helps the children re-establish relationships with their parents and return home. Working with families is important to this end, and so Juconi has developed family therapy sessions from which both the children and the parents – and as a result the family as a whole – benefit. In shared sessions, families learn how to resolve domestic conflicts without resorting to violence. This has proved a success, with several families able to rediscover 'lost' children.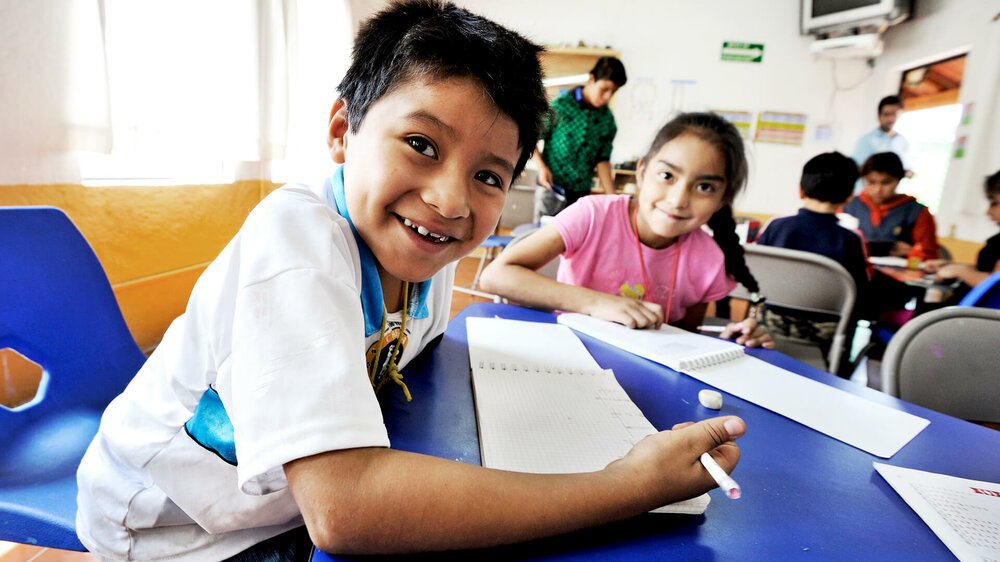 VfL's international football academy
Furthermore, in cooperation with Volkswagen, VfL Wolfsburg also puts on visits to the VfL football academy as part of its corporate social responsibility activities in the countries in which Wolfsburg United partners are active.
During the training sessions, children not only follow instructions from former Wolfsburg player Roy Präger, but also learn about important values such as teamwork and fair play. "Making children love football – and particularly VfL Wolfsburg – in the countries where the partners are active is an interesting challenge for us as coaches," said Präger. "Working with the children is really fun, regardless of where they come from."
Professional training camps have already been established in China and Mexico during the Wolfsburg United project.